COYOTES AREN'T UGLY IN DEATH VALLEY, NEVADA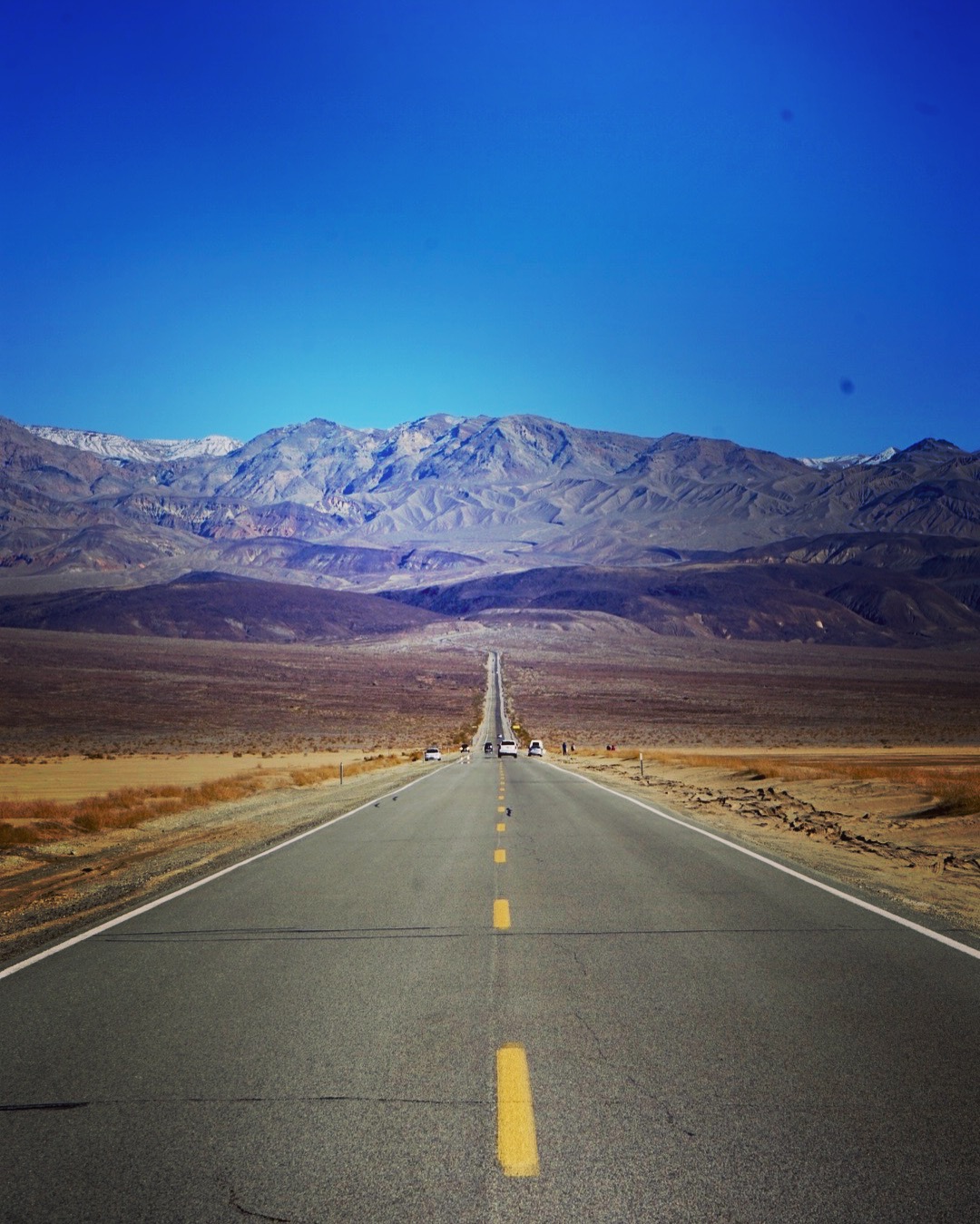 DISH loves a road trip.
But a road trip through death valley is on another level. Lunar landscapes and wild coyotes everywhere. Fill the tank, pack some provisions and hit the road on one of THE most epic road trips on the planet.
Check out how we did it, leaving Vegas, before joining the last stretch of that old classic, Route 66.
PACK A PICNIC AND HIT THE WIDE OPEN ROAD TO NOWHERE, DEATH VALLEY
Ok ok, so we went in the winter when it wasn't 50 degrees+ and the tourists were few and far between.
That's us all-over really, why go somewhere at the same time as everyone else? They tend to constantly get in the way of your photos!
Everyone has heard of the place, probably few have ventured. Yet it's only a few hours drive from Las Vegas. Death Valley, which is technically a huge national state park with little in it but wildlife, yes really. Even in blistering heat.
For the record, the hottest temperature on the planet has been recorded here.
The place is on a phenomenal scale. It took us 8 hours to drive through it. Coming across hidden military bases, abandoned cars and trucks.
Or have the tourist board just left them there to add to the whole feel of the place?
We were pleasantly surprised to come across a filling station in the middle of it. They don't show you that in the movies. The unexpected had us constantly looking at the fuel gauge as we ventured into the deepest, most baron areas of the park.
After all, our pick-up was a 5.0 litre V8 Chevy that was averaging 12 miles to the gallon. We were right to be weary.
Wild coyotes roamed the open plains and didn't seem to be too put off by us stopping for photos. Snakes on dirt tracks and few sign posts too, though most of the drive we had full 4G signal for sat nav. We struggle for signal at times back home but can surf the web in Death Valley? At times when it dropped off, you would check to see if the old fashioned map was at hand, just in case you understand.
We did also come across a rustic old motel, hours from nowhere. The kind of place that charged rooms by the hour, you know, the places your mother would insist that you drive past yet we wished we could've stayed. Imagine the night sky in a place like Death Valley. I doubt the bar had much going on at night. If anyone has ever stayed in it let us know what it's like!
So the next time you find yourself in Vegas - usually by the third day you're sick looking at Casinos - hire a car and head out West. We promise you won't be disappointed with one of the most epic road trips there is through Death Valley.
THANKS FOR READING!