DISH DO CANCUN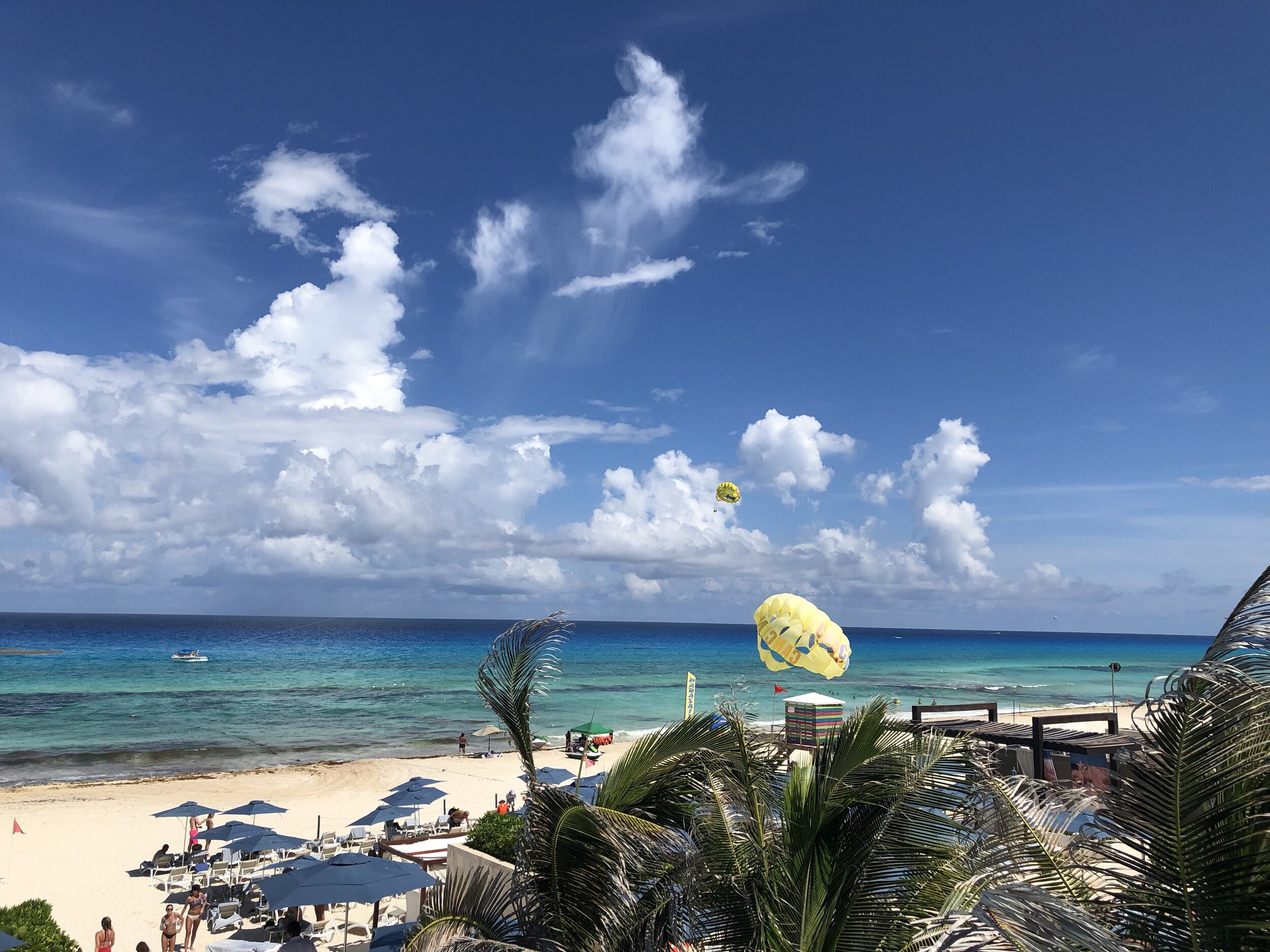 FIND OUT HOW WE GOT ON AT AN ALL INCLUSIVE MEXICAN RESORT
LETTING GO OF THE REINS
Okay, so normally we like to break our travel plans down to the tiniest detail, research the heck out of every component and then put it all back together; but last July we decided to throw all that into the wind, book flights, an all-inclusive resort and head off into the unknown. Read on if you want to see how it went…
SECRETS: THE VINE
Okay, so us being us of course we had to include SOME research. Flights in July out of Dublin were plentiful but we decided to go with Delta as we had never flown with them before. The business class product was okay, if not a little dated. We appreciated the Kiehl's amenity kits though. We spent a good few days looking into a lot of different resorts around the Cancun area and decided that we liked the look of Secrets: The Vine - an all-inclusive, adult only resort on the Yucatan Peninsula.
THE RESORT
The resort was only 20 minutes away from the airport, which after 12 hours of travelling was a godsend. Secrets: The Vine is relatively new; less than 10 years on the 'strip ' - its classy and high end, on the beach with bar service and friendly, attentive staff everywhere. The hotel even has i pads in your room to order anything from drinks or room service, to plate collections and spa treatments. The spa was fantastic. relaxing and with views to die for. We also loved that there was a choice of male or female staff for your treatments.
Now the down side to Cancun. The strip has the feel of Benidorm for Americans. Seriously. The entire 10 days we spent there felt like spring break for adults. We struggled the entire trip to get quality, authentic Mexican food. Philly cheese-steak sandwich and burgers and fries on offer for lunch in most places. The food in Cancun is firmly targeted towards the American tourist market. All fine for a snack, but we detest travelling thousands of miles for limited food, and most of it fast. On the occasions we got a taxi into the local town, the food was better and the closest you would expect to authentic cuisine, but even at that, the offering was satisfactory tacos, salsa and guacamole.
If you are happy to lie on the beach all day and do very little, then the white sandy beaches alone, will be enough to please you. We holiday for the local flavours and food scene, just as much as the hotel, resort and surrounding areas. Cancun sadly didn't do it for us. We will return to Mexico, but next time, it will be more traditional areas. Until the next time Mexico…
Thanks for reading! Be sure to check out our other articles!