EAST COAST VIBES, DISH DO BOSTON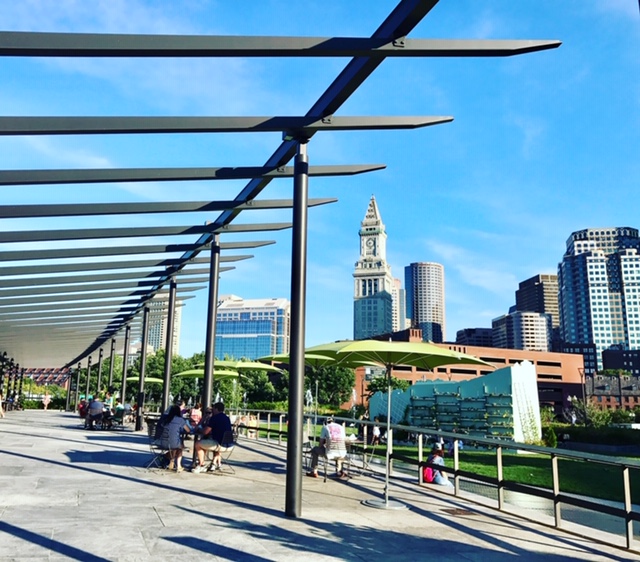 Its beauty, laid back charm and food scene will have you longing for more..
SO what's the first thing that springs to mind when you mention Boston MA? The Tea party, the Irish connection? No one tells you about the city's mouthwatering food truck scene, its beauty, and the chilled out relaxed atmosphere that turns out to be quite contagious.
Visit New York for a long weekend, and by the end of it you'll need a few days to recover and would recommend longer before checking your bank balance. Visit Boston however and you quickly slip in to the cool, chilled, slower pace but still feel very much connected to the big city. We loved everything about Boston in the summer, and we're pretty sure you will too.
FOOD TRUCK HEAVEN AROUND EVERY CORNER
Yes Boston has got a great history, but here at DYWH, we had 48 hours in Boston so the food and drink scene was always going to be our go to. You guys know just how much we love our food. Eating it, preparing it, even shopping for it. So we were always going to fall in love with the bustling food truck scene in Boston. City folk seem to queue around the block at lunchtime for a slice of their favourite Vietnamese, Jamaican, Mexican, tacos, burritos, noodles.
In the financial district the food trucks are everywhere, surrounded by a sea of people with the most amazing smells drifting in all directions.
There are plenty of green open spaces in the city to eat that mouth watering fresh food you've just queued up for. Boston has so many beautiful areas ranging from the old historic quarter to the downtown financial district. All of it bustling busy and yet its so easy to sit back and take it all in.
If you are feeling adventurous and fancy checking out Salem and its spooky history (infamously based in the history of witch trials ) it's only a 30 minute drive North of Boston and well worth a visit.
Quaint and decidedly atmospheric in places (tourism playing up to its history, don't worry ) we spent half a day walking around exploring old homes and reading up on the dark history of it all. Check it out if in town!
EATING OUT TIP - The Barking Crab is a must visit. Fresh lobster rolls, crabs and all the fresh seafood you could ask for. But really, Boston is all about the lobster roll. An absolute must try when in town and there's no better place to sit by the water, take in the views and sample the catch of the day than at The Barking Crab.
Click here for more info.
Thanks for reading! If you are visiting Boston soon, check out our post on Cape Cod.