VACATION IN VENICE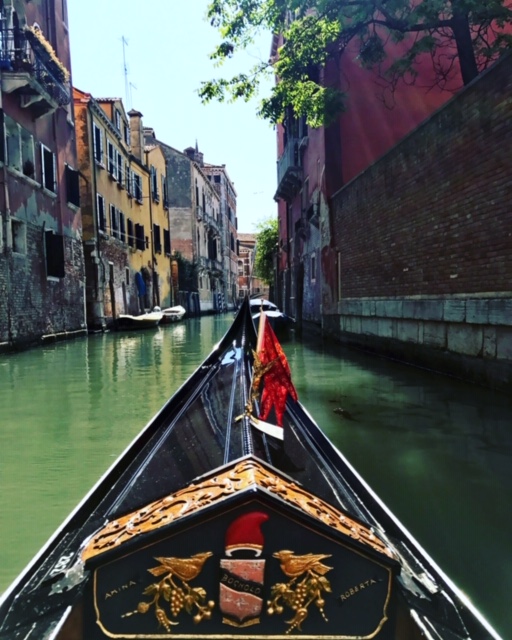 A LONG WEEKEND IN THE FLOATING CITY
A bank holiday weekend can mean only one thing - an extended weekend trip!
Here at DYWH HQ we only need the slightest sniff of a bank holiday in the air to take off to a new city for an extended mini break. It's become something of a tradition for us and our friends, to head to a fresh location, find the most unique Airbnb we can find and use it as a base for debauchery.
Mainly beer and pizza!
We got a great deal on flights from Dublin and found an incredible converted monastery with a roof terrace, just off the grand canal.
When we landed we were blown away by the temperatures that awaited us - but thankfully we came prepared; shorts and tees all around.
As it was our first time in Venice we welcomed the trek through the narrow streets and alleyways to our apartment.
The apartment itself was incredible; very sympathetically restored and the rooftop terrace was a godsend in the heat!
Once we had settled in we decided to go and explore our local area - which really meant that we were looking for beer; and we certainly found it.
There is an abundance of bars and eateries throughout Venice but be sure to choose wisely - depending on where you eat can be the difference between a twenty euro lunch and a fifty euro lunch.
We really enjoy cicchetti and had been really desperate to try Osteria Al Squero, a small but highly popular bacari hotspot for cicchetti and wine. There is usually a queue out the door but you can take the small plates out to the canal and enjoy the view.
No trip to Venice would be complete without a trip down the canal on a gondola. Before coming here, everyone we spoke said we should expect to pay at least eighty euro for the privilege. They weren't wrong.
Luckily there was four of us there so we were able to split it. We managed to persuade the gondoliere to let us bring on a few bottles of Prosecco, which certainly added to the majesty of the experience.
We all absolutely loved the experience, even if it did come with a hefty price tag!
As far as weekend breaks go, it contained almost everything that we look for:
Interesting city

Good bars w/ good drink

Out of the box accommodation
The only thing that we struggled with here was the diversity of the eateries.
Now don't get me wrong, I love pizza. In fact, I could live on the stuff. We found that a lot of the eateries and restaurants here rely on the tourist trade and maybe aren't that fussed on repeat business? But hey, we didn't go hungry!
We absolutely loved Venice and couldn't recommend it enough to our friends.
Check it out for yourself!
THANKS FOR READING!